RecoSecure™ is a unified and integrated centralized security management system specially designed using contemporary technology and approach for security management applications. RecoSecure™ integrates Central Management System, Gate Access System, Visitor Management System, Dedicated Telephony System and Panic Button System into a single management and operation interface to enable effective and efficient security operation.

RecoSecure™  provides real time monitoring on the protected compound, prompt indication upon detection of unauthorized access from the entrance/exits. Residents can trigger panic alerts. The instants indication enables the security officers to be notified as soon as the alert was triggered.
The map view shows the mimic view of the actual monitoring area of the system. Roads, house units, key buildings, landmarks, and alert indications are shown on the map view. The on map's alert indications enable the security officers to easily locate the alarm triggered location and have more efficient respond on the incident.
RecoSecure™ centralized management interface provides single point of entries for the security officer to enter information once and for all. Once the system is entered into RecoSecure™ , it is automatically made available for all integrated sub-systems.
RecoSecure™ enable accessing functions of various systems across in the RecoSecure™ Operation Console GUI. This avoids switching between various systems for operation and management.
RecoSecure™  automatically triggers integration control upon occurrence of incident alert. Upon detection of incident alerts, RecoSecure™ prompts security officer with the incident alert details and the guided incident respond procedure.
Multilevel user definable access control enables user to define multiple customize access level according to their needs and requirement.
All user actions are traceable and logged at all time. This provides tractability on the action performed by users.
RecoSecure™ able to generate various types of reports:
• Visitor report
• Gate access report
• Intercom recordings & report
• Panic button incident report
RecoSecure™ Connect is a unified and seamless security management system suitable for industrial, commercial and residential environments. Using contemporary technology and approach, RecoSecure™ Connect enhances the available security systems into a single user friendly operating interface, and also empowers the patrolling security guards with advanced security features. From its Centralized Monitoring System (CMS), RecoSecure™ Connect ensures a Smart Policing System to optimize security patrols, and improves communication for a better reinforcement of security. RecoSecure™ Connect 's comes with an optional mobile application which is available to both security guards and the community on smart devices. It has an effective and simple user interface which facilitates security operations easily, so that it allows the community to participate to create a better and safer environment. RecoSecure™ Connect not only improves security with its security features, but encourages community to work together and participation
Integrate video feed and various security features at a Control Centre for decision
Reports by security guards or community can be traced to the incident location for action
Deploy security guards effectively, enable security to coordinate their location and patrol smartly and efficiently
Monitor the perimeter with CCTV and images by security guard for quick detection of incidences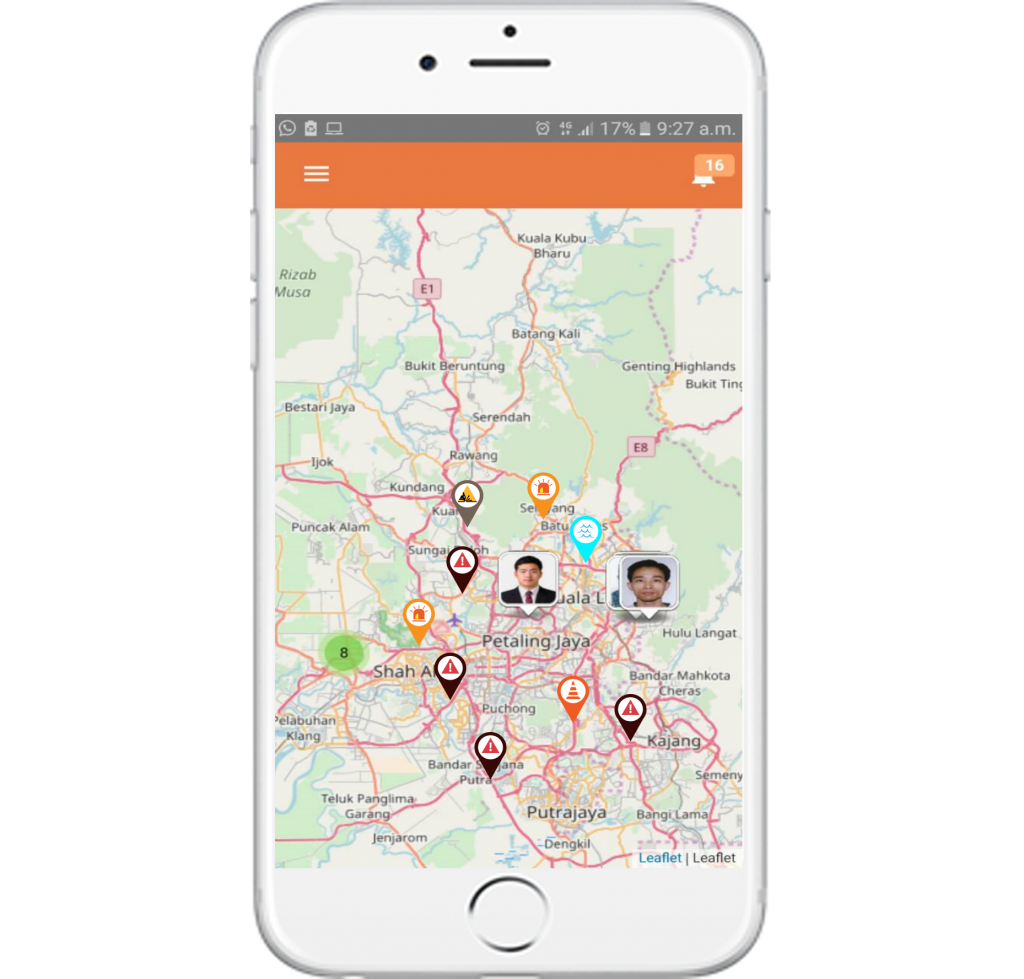 Security and community can send image and video to report incidence's or suspicious activities to control centre
Quick access to panic button for emergency situations
Maintain the perimeter by capturing images or video of incidences for record, action and review
Every face has numerous distinguishable landmarks which defines a person facial feature. Harness the benefits of face recognition for security and non-security based uses which can provide organisations with deeper insight in terms of improving customer service and enhanced business intelligence.
With our very own in-house developed algorithm platform, RecoSecure™ Facial Recognition (FR) can identify key points of a person's face from a CCTV feed or still image to create a greater value.
Automatic Synchronizations
with Database
Increase in
Security and Enforcement
Web based
Statistics Report
Cutting Edge Technology in Real Time
RecoSecure™ adopt NVIDIA® Tesla® and above to ensure industrial grade performance. A full HD video will only be able to process at 4 frames per second without any code optimisation. With NVIDIA® TensorRT™, our inference engine is able to process up to 200 frames per second. This yield 50X performance boost and lower 50% needs of CPU processing.
NVIDIA® Metropolis is an edge-to-cloud platform capable of analysing video into
valuable information. This smart cities ecosystem is a platform supported by NVIDIA® 's tool, technologies and expertise to achieve smarter and faster applications. Recogine Technology is proud to be selected as the official partner with NVIDIA® on the Metropolis intelligent video analytic platform to support this exciting initiative.